Search for photos:
Enter keywords to search our photo archive.
Hints: You can use " " to find exact matches or group words. You can prefix words using logical operators AND / + (default), OR, or NOT / - to refine your search results.
Example keywords:
See also:
full keyword list
More on VolcanoDiscovery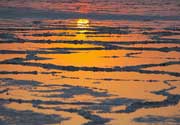 Ethiopia and the Danakil
: Ethiopia is a very diverse and beautiful country. Thanks to our numerous
expeditions to Erta Ale and Dallol
and beyond, we have an extensive collection of images showing the volcano's lava lake, the desert, the colorful hot springs of Dallol, the vast salt lakes, camel caravans and more.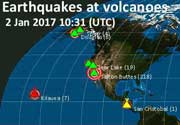 Earthquakes near Volcanoes
: Our world-wide map continuously detects shallow earthquakes near volcanoes. These could be early signs of unrest and often precede eruptions.