Search for photos:
Enter keywords to search our photo archive.
Hints: You can use " " to find exact matches or group words. You can prefix words using logical operators AND / + (default), OR, or NOT / - to refine your search results.
Example keywords:
See also:
full keyword list
Meer op VolcanoDiscovery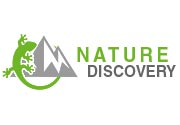 NatureDiscovery
: Our walking & study tours with a broader focus on nature, geology, landscape, photography, archaeology and culture: explore Greece, Ethiopia and many other wonderful travel destinations!